Renowned pianist Gabriela Montero has been awarded the 4th International Beethoven Award.
A Charity Concert with numerous musicians will be held on December 4, 2018 (19h) at the Art & Exhibition Hall of the Federal Republic of Germany, Bonn.
 Patron: Wolfgang Niedecken (Award winner 2017)
Hosted by: Volker Michael, Deutschlandfunk Kultur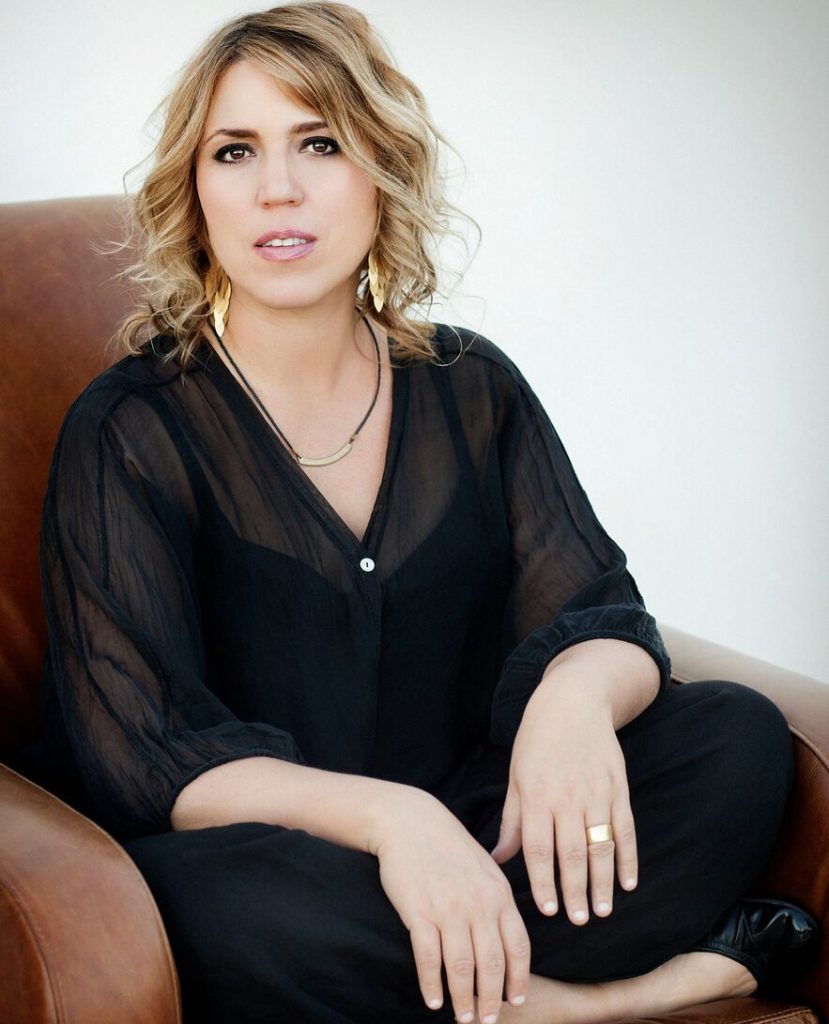 "Do good wherever you can, love freedom above all."  (Ludwig van Beethoven)
The €10,000 prize is presented by the Beethoven Academy to honour musicians for their advocacy and dedication to human rights, peace, freedom, inclusion and the war on poverty. Montero will receive the Dirk Wilhelm designed "Evolute" trophy during a gala concert featuring performances by Gabriela Montero herself; previous Beethoven Award winner Aeham Ahmad; baritone Aris Argiris; pianists Ahmad Ahmad, Margot Nisita, Luisa Imorde and Kai Schumacher; jazz icon Jocelyn B. Smith; cellist Christian Brunnert and more at the Budeskunsthalle, Bonn on 4 December, 2018. The award is kindly sponsored by the auditing and tax consultancy firm Solidaris, Köln.
Born in 1970, Gabriela Montero is one of the most respected and successful pianists of her generation. She is a powerful and eloquent advocate for the people of her native Venezuela, and works tirelessly to raise the world's attention to the grave injustices suffered in her home nation. As well as the written and spoken word, she uses improvisation and composition as a powerful tool of creative dissent. Venezuela, once a rich and respected democracy, is today widely regarded as an autocracy, characterized by endemic corruption and violence. Hyperinflation and homicide rates are the highest on earth, and food and medical aid do not reach large portions of the population. It is estimated that almost 10 percent of the population has fled to neighbouring states in the past two years. Montero's public profile does not offer her immunity from these circumstances, and she has grieved for many close friends, family members and colleagues who have lost their lives, livelihoods and homes due to this collapse.
"When something is so important to you, when you see so much human suffering, when it touches you to the bone, then it makes a warrior out of you. It makes you stand up and say: That is not right!", she says.
Behind the scenes, Gabriela Montero helps many musicians who were originally supported by El Sistema. Designed as a flagship programme of support and education for musicians in Venezuela, El Sistema is now under the umbrella of a state ministry in the hands of President Maduro. In common with Venezuelan society at large, musicians have been left without the social and financial support required to survive. Not content with merely being a critic, Montero has actively raised money and awareness around the world to help those abandoned by the heavily propagandised program, positioning individual musicians in conservatories abroad where possible.
As a composer, Montero's 2011 tone poem for piano and orchestra Ex Patria was dedicated to the 19,336 victims of homicide in the year of its composition. Both a personal lament and the collective protest of muted voices, it reveals a homeland ravaged by societal collapse.
She rejects the frequent call for artists to remain detached from political or humanitarian commentary: "I am first and foremost a human being. I speak of human matters that are of profound importance to me. They should be of importance to everybody, regardless of profession."
The International Beethoven Award is presented by the Beethoven Academy. Its criteria are Human Rights, Peace, Freedom,  Combatting Poverty, and Inclusion. The award's chair-holders are Martha Argerich, Torsten Schreiber (Director) and Andreas Lösch. Aside from the annual Beethoven Award, these are among the ventures of the Academy:
Cultural projects in conflict zones and Master Classes in the name of international understanding
The MUTE project (Musik & Teilhabe – Music & Participation), with hospital concerts for people with reduced mobility
"Let's talk Beethoven", a series offering musical performances and lectures that combine and interact with the Academy program.
The Beethoven Academy sees Beethoven as a social utopist and the visionary of an alternative society. As such, he takes pride of place in all of the Academy's projects. The aim is to enlarge the reach of the great composer, with new concert concepts that appeal to and attract a much larger audience to his works.
 The proceeds of the evening will serve to fund Beethoven Academy projects.
 Date of concert and venue
Tuesday, December 4, 2018, 19:00 h, Art & Exhibits Hall of the Federal Republic of Germany, Bonn, Friedrich-Ebert-Str. 4, 53113 Bonn
Tickets
38,- / 28,- / 18,- Euro plus sales charges at all ticket sales agencies and Bonnticket
Press contacts
Susanne Gundelach
+49 228 95 22 80
Beethoven Academy: Torsten Schreiber /Director
Shareholder: Martha Argerich – Andreas Lösch – Torsten Schreiber
Tel. +49 2224 12298 18 / +491791171141 – Bondorfer Str. 31 – D-53604 Bad Honnef/Bonn – Germany